5 HOME DESIGN TRENDS FOR 2021
2020 has been a wild ride, and many of us are excited to see the new year come. As we all prepare to start 2021 right, see what home design trends to expect. Here are just 5 trends we expect and look forward to seeing:
1. Home Offices
One of the biggest changes to take place in 2020 was the massive shift to working from home. As a result, many homes are learning the importance of having a home office, or at least a clean and functioning work station.
We predict that home offices will become increasingly common in home floor plan designs. These home offices will follow a minimalist and clean style, often with bright lighting and tucked away where the noise of the rest of the home can be muffled.
2. More Natural Light
With the necessity of quarentining indoors and the growing passion of nursing house plants, many home owners are realizing the importance for natural light in their homes. Having lots of natural lights has many health benefits, including boosting our vitamin D levels, preventing seasonal depression, and improving sleep.
Because of this trend, we predict new homes will have more and larger windows. This will also affect home decor and design trends. Curtains will become less popular or more transparent, mirrors will become more common as a way to cast light across a room from different angles, and light colors will continue to be popular - such as light woods and off-white fabrics.
3. Calming Elements
Like we said before, many of us are craving peace and comfort as an escape from 2020. You will notice this desire influence the colors, decorations, and floor plans of 2021 homes.
Colors. Behr's 2021 Color Trends Palette has been titled an "elevated comfort" palette. This palette combines natural and energizing tones and colors with the goal to encourage optimism and focus in the home. Warm neutrals can make a room feel cozy, earthy tones can create a connection to nature, greens and blues can imitate calming landscapes, and bright yellows can energize and uplift.
Additionally, the recently-announced Sherwin-Williams 2021 Color of the Year is "Urbane Bronze" - it's deep natural color reaffirms the growing trend to connect to nature and introduce calming influences to the home.
Decorations. We predict that decorations will also start to focus on achieving zen in the home. For example, green plants (as discussed earlier) will become increasingly popular with their soothing green colors and air-cleaning abilities. Candles and essential oils will continue to be popular for keeping the home smelling fresh, with tropical scents leading the way.
Floor Plans. You will see homes and landscapes make room for zen-inspired gardens, whether it be rock and sand gardens, water features, etc. You will also find an increasing focus for rooms that promote relaxation and self-care, which may lead to interesting redesigns of the bedroom layout and more interest in bonus areas, such as reading nooks and exercise rooms.
4. Minimalism Continues
Minimalism will be a trend that comes with us from 2020, with many of the same elements. This trend includes multipurposed spaces and indutrial design, along with hidden hardware in kitchens and multifunctional and eco-sustainable hardware. As tech companies like Google and Apple continue to make pushes to improve the smart home, you will find that this creates new ways to simplify the layout of the home - eliminating cords or a need for wall switches.
5. New Art Styles
Art trends are forever changing and adapting, but there are several trends we are especially excited about for 2021.
Grandmillennial. The Grandmillennial style is a new millennial trend that plays on the concept of revitalizing their grandmother's design. This style incorporates floral prints and botanical wallpaper, revitalizes linens and cross stick patterns, loves ruffles and fine china, and blends chic with clutter. This is a unique trend in comparison to the overarching trend towards minimalism, so it can be a fun style to experiment with in your home.
Afro-Chic Decor. As society continues to reach for natural, earthy tones and style, Afro-Chic has grown in popularity. Woven baskets and artisan pieces made from jute and clay create a grounding connection back to nature. Traditional African materials, colors, and materials will grow increasingly prevalent and add beautiful cultural elements to the home.
Abstract Art. Vibrant, block art prints always make for a beautiful wall decoration. Abstract art is nothing new, but new microtrends within this category are continually introduced. For example, face line art is another new trend that can add a unique flash of personality to any space.
So What?
So why should you care about trends?
Many of these trends will affect your project from the initial design stages. If some of these trends and features interest you, plan now to incorporate them into your next construction project. It is exciting to be a part of the newest exciting developments and we are here to help you make these trends a reality.
Let us help you!
If you are interested in building or remodeling your home in the near future, give us a call. We love to get involved in every step of the design and construction process, and are always looking to incorporate the newest trends. Let's turn your vision into a reality together — and incorporate revolutionary design trends while we're at it!
Center Point Construction - turning your vision into a reality!
Contact Us
801-845-1100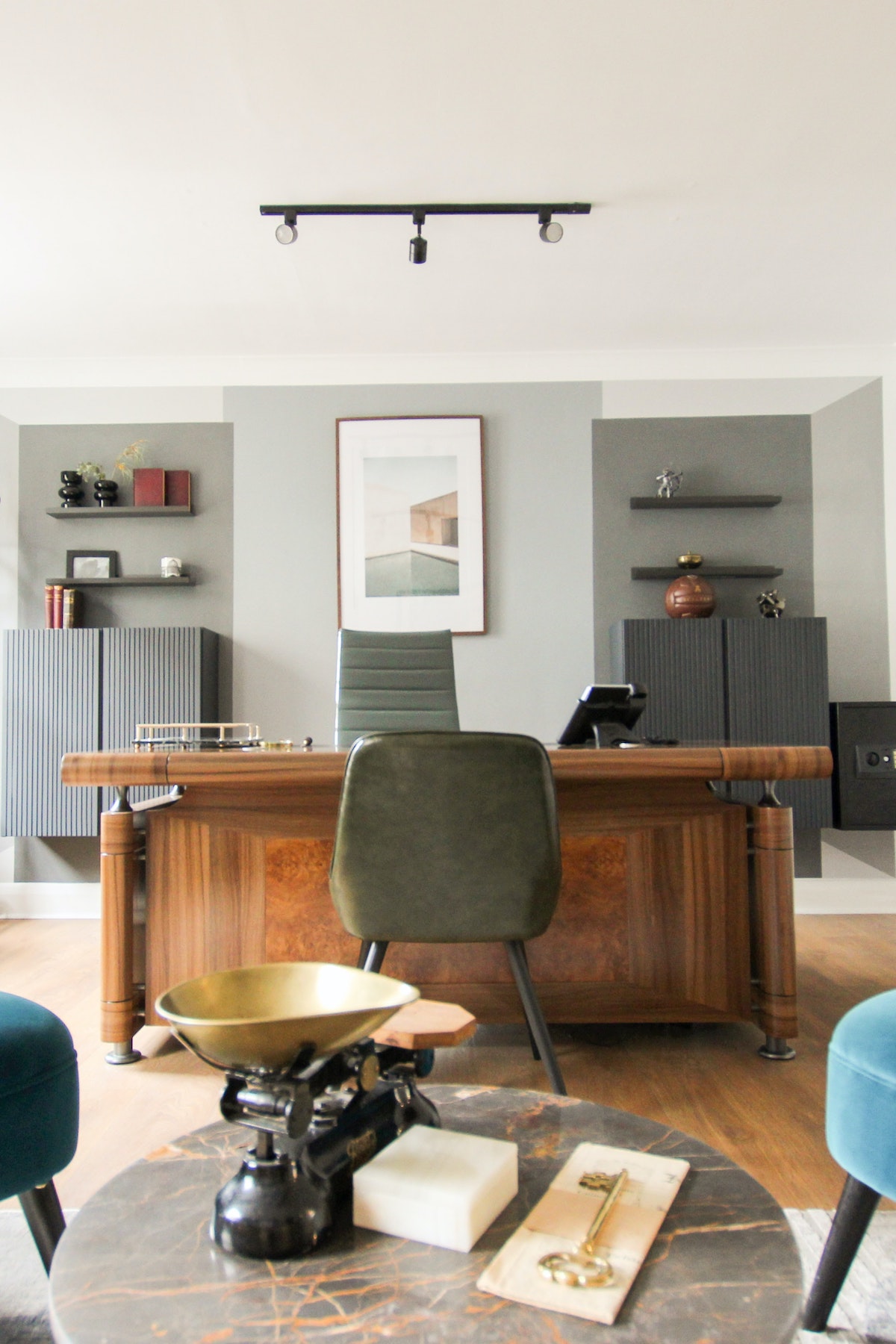 The home office will become increasingly common in floor plans.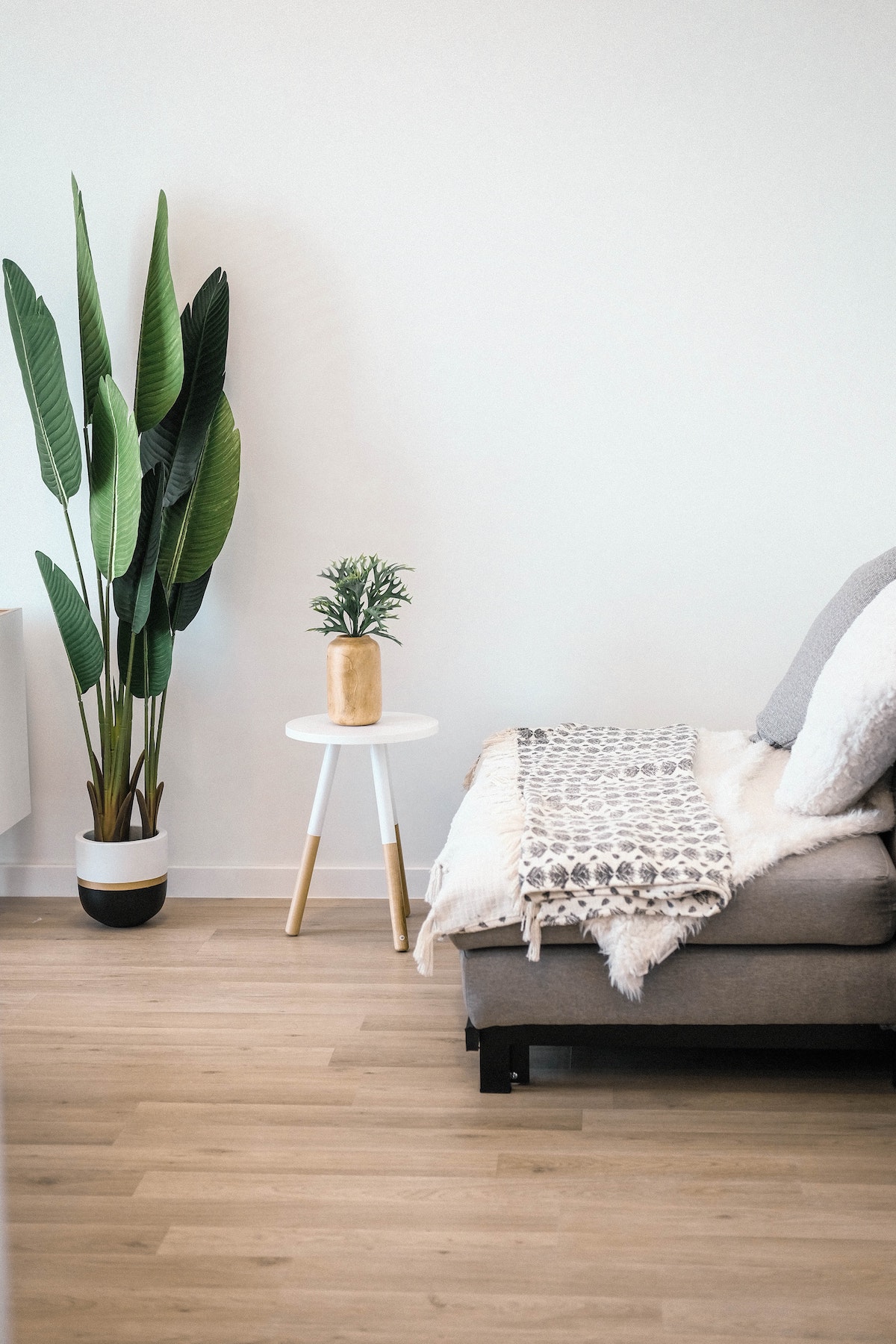 Natural colors coupled with house plants make the home feel comforting.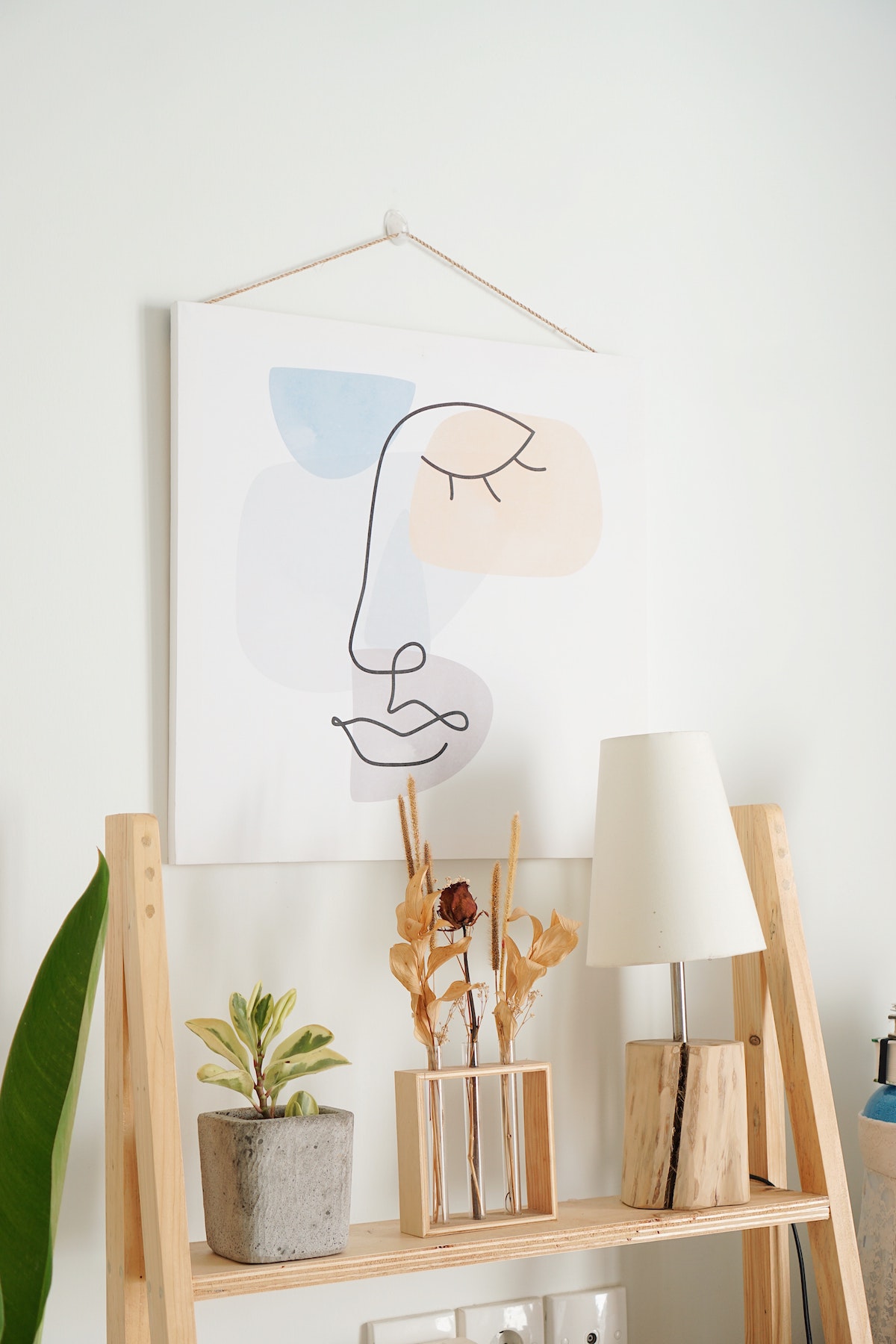 Face line art is one of many art trends that can give your space personality.