2017 YEAR IN REVIEW
This past year has been a great year for Center Point Construction. We moved into our new offices, we completed many impressive projects, and have paved the way to having another fulfilling year in 2018. Here is just a brief overview of some of our 2017 accomplishments:
New Center Point Offices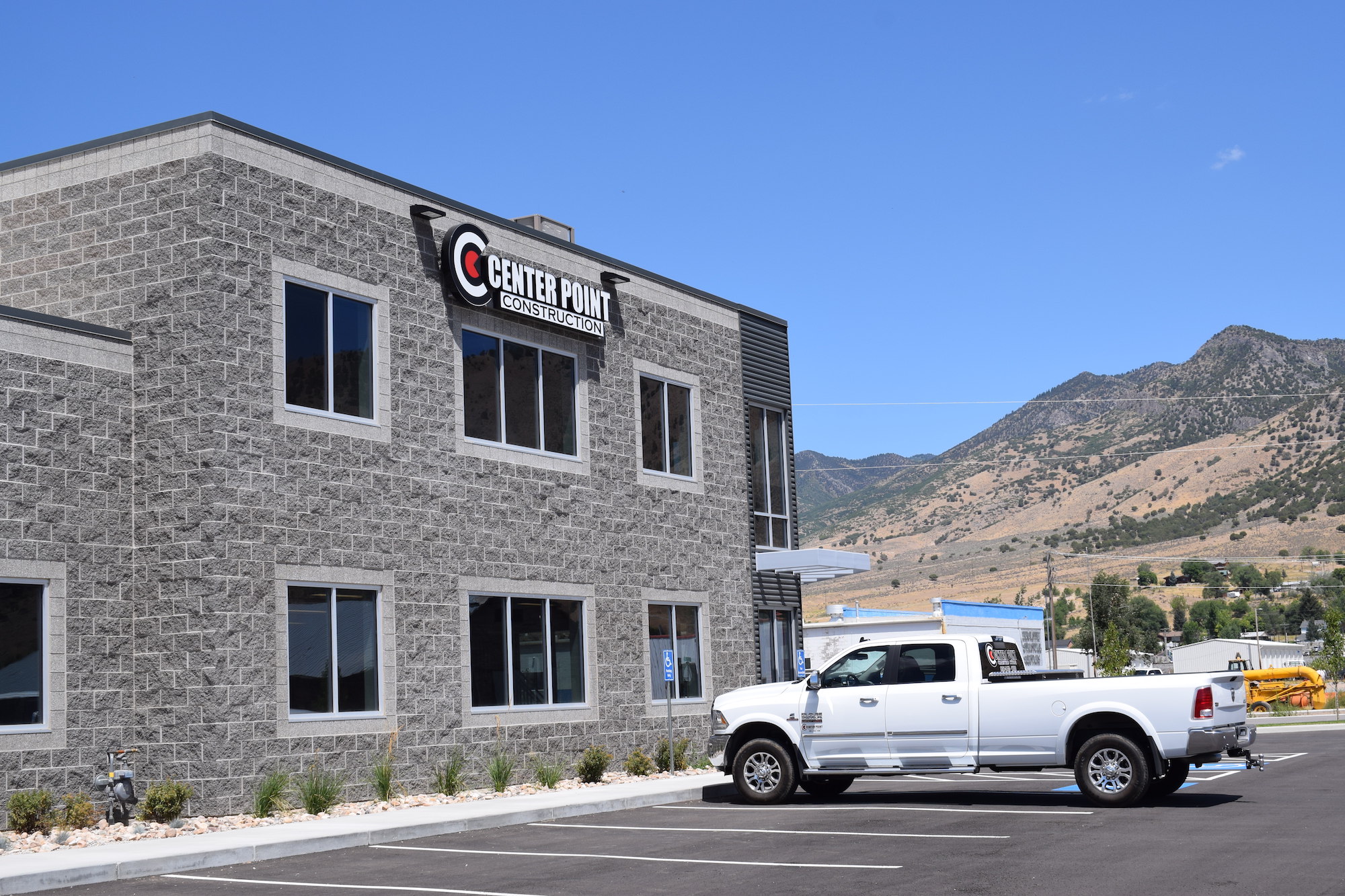 In the summer, we officially moved into our new offices located at 289 E 400 N in Morgan, Utah (behind Ridley's Family Market). We invite everyone interested to stop by and visit. We would be more than willing to give you a tour of the office!



2017 Completed Projects
Here is a list of some of our completed projects of 2017:
January: Utah Athletic Center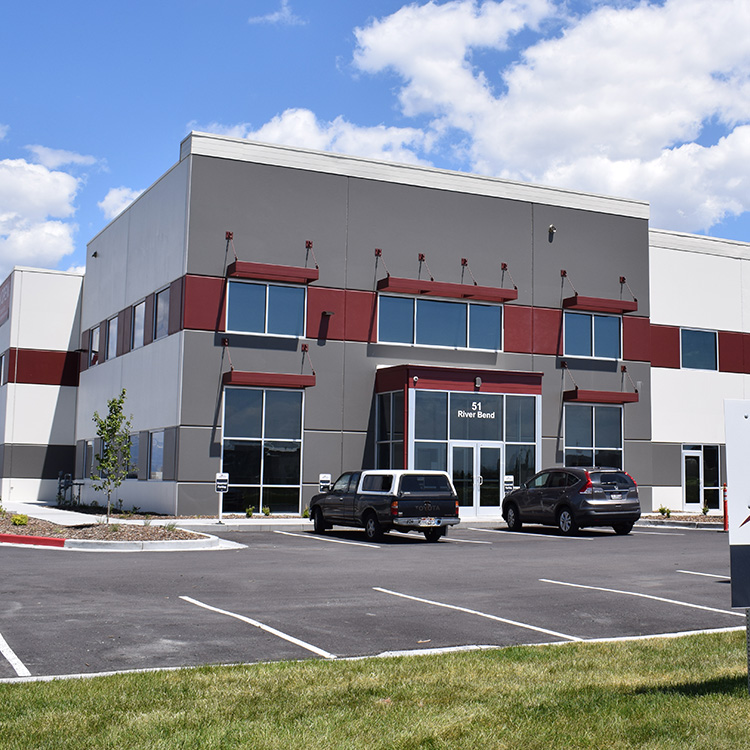 The Utah Athletic Center is a sports and fitness facility in North Salt Lake. It features twelve full-sized, indoor volleyball courts that are also suitable for basketball and pickleball, as well as for soccer and football training. Lighting and flooring is NCAA Division 1 approved for volleyball. There is also a fully equipped fitness center. The facility also houses a retail section and lounge café area. (www.utahathleticcenter.com) We built Utah Athletic Center with insulated, double concrete tilt-up panels.
April: Pretzelmaker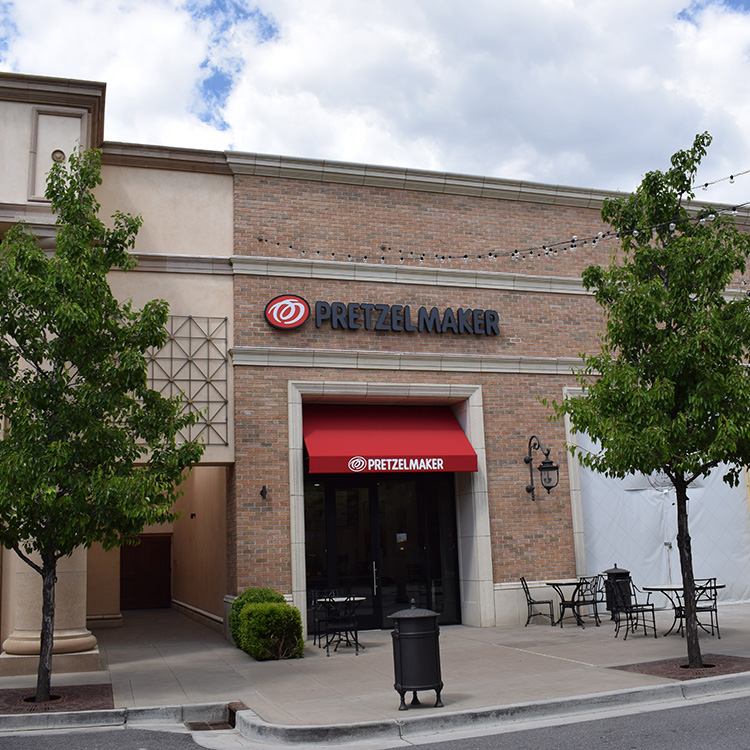 Prezelmaker is an international franchise that began in 1991 and is known for being "Home of the World's Best Soft Pretzel". (https://pretzelmaker.com) We finalized a Pretzelmaker tenant remodel in Farmington Station in April. This project included tile flooring and glossy wood walls.
May: CSM Bakery Solutions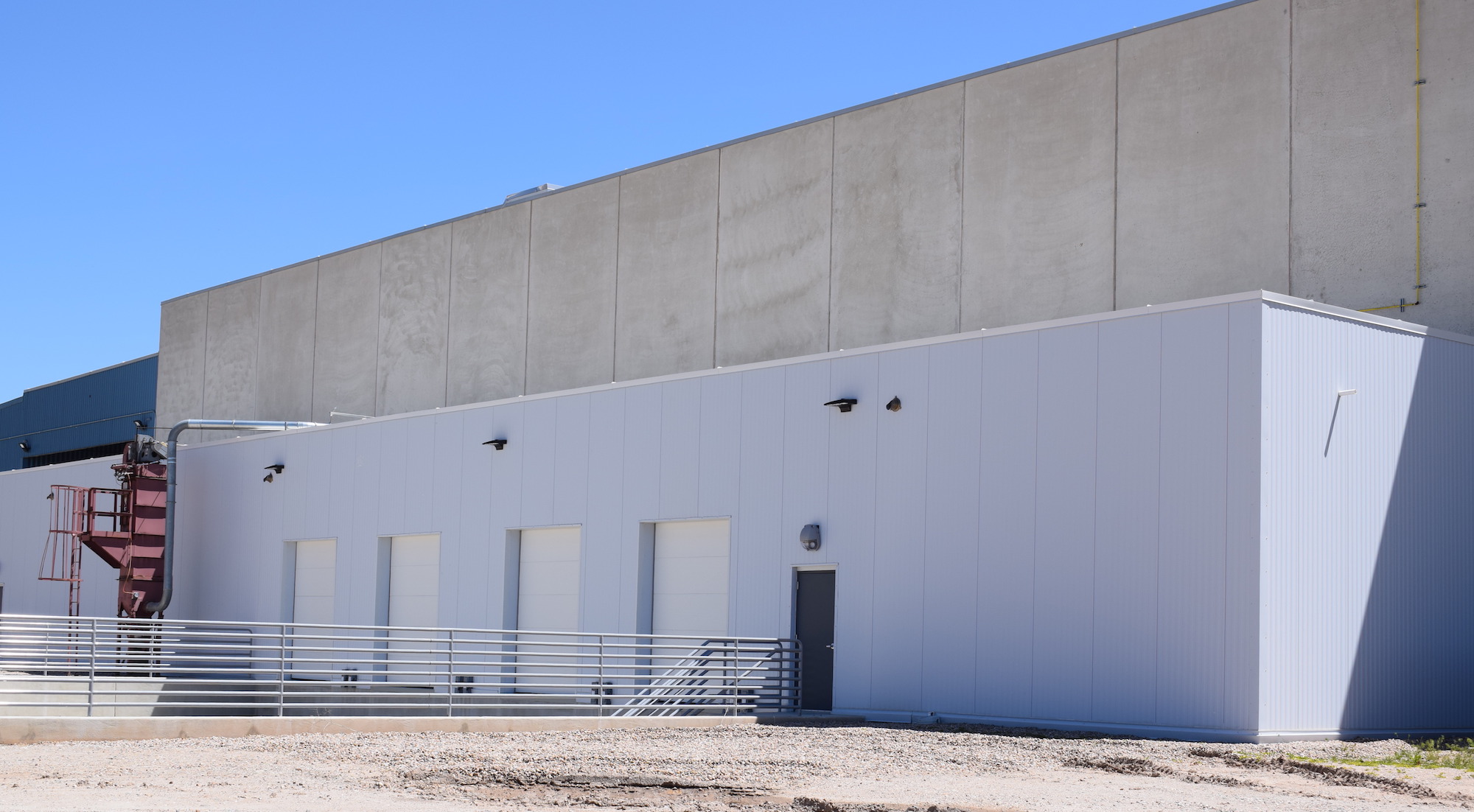 CSM Bakery Solutions is headquartered in Altanta, Georgia, and "is an international leader in the baking industry". (https://www.csmbakerysolutions.com) Their facility in Pleasant View, Utah serves as a commercial office and manufacturing facility. We created a storage addition with four garage doors and a loading dock for CSM's manufacturing services. This project required a concrete replacement, and adding storm drains, utility pads, docks, and guardrails. We also removed warehouse racking and added a silo concrete pad.
May: Tom Randall Distributing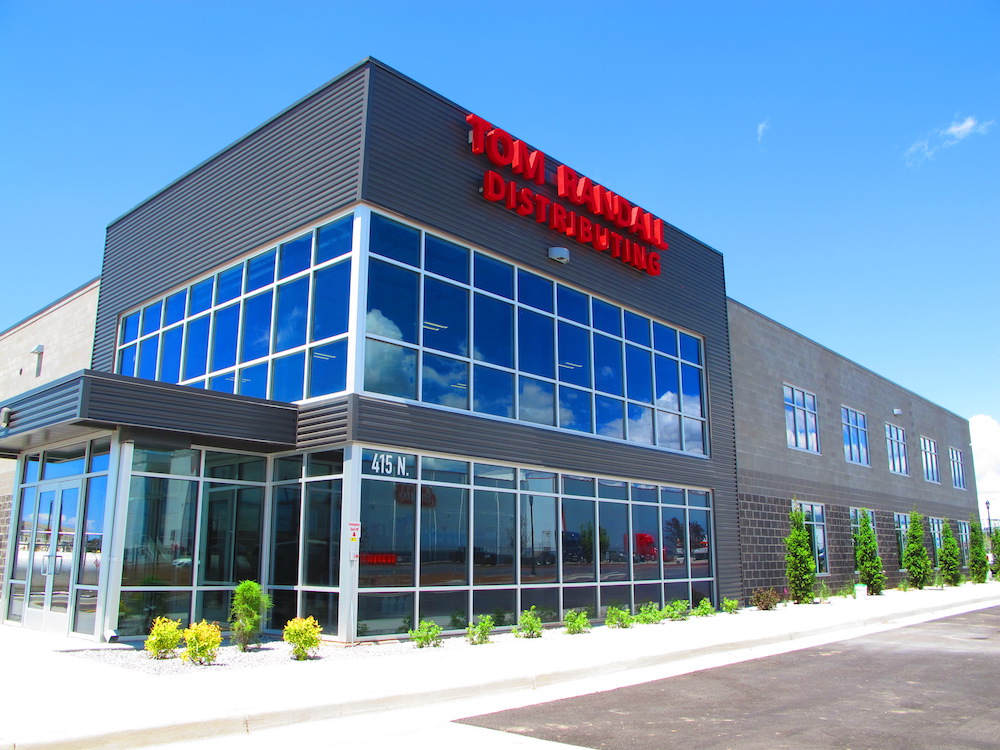 Tom Randall Distributing is a Utah-based supplier of fuel, oil, and automotive products, and has been in business since 1961. (https://tomrandalldist.com/what-we-do/) We built an entirely new facility for Tom Randall Distributing. This facility contains loading and fueling stations for oil transportation and distribution, a warehouse for storage and inventory containment, a retail sales floor, and office spaces for employees. There are also gas pumps for both consumer-grade and commercial-grade fueling on the facility grounds. For this project, we installed the six largest underground storage tanks in the state of Utah. The facility was made with a block structure and steel roofing.
June: Homeland Vinyl Products, Inc.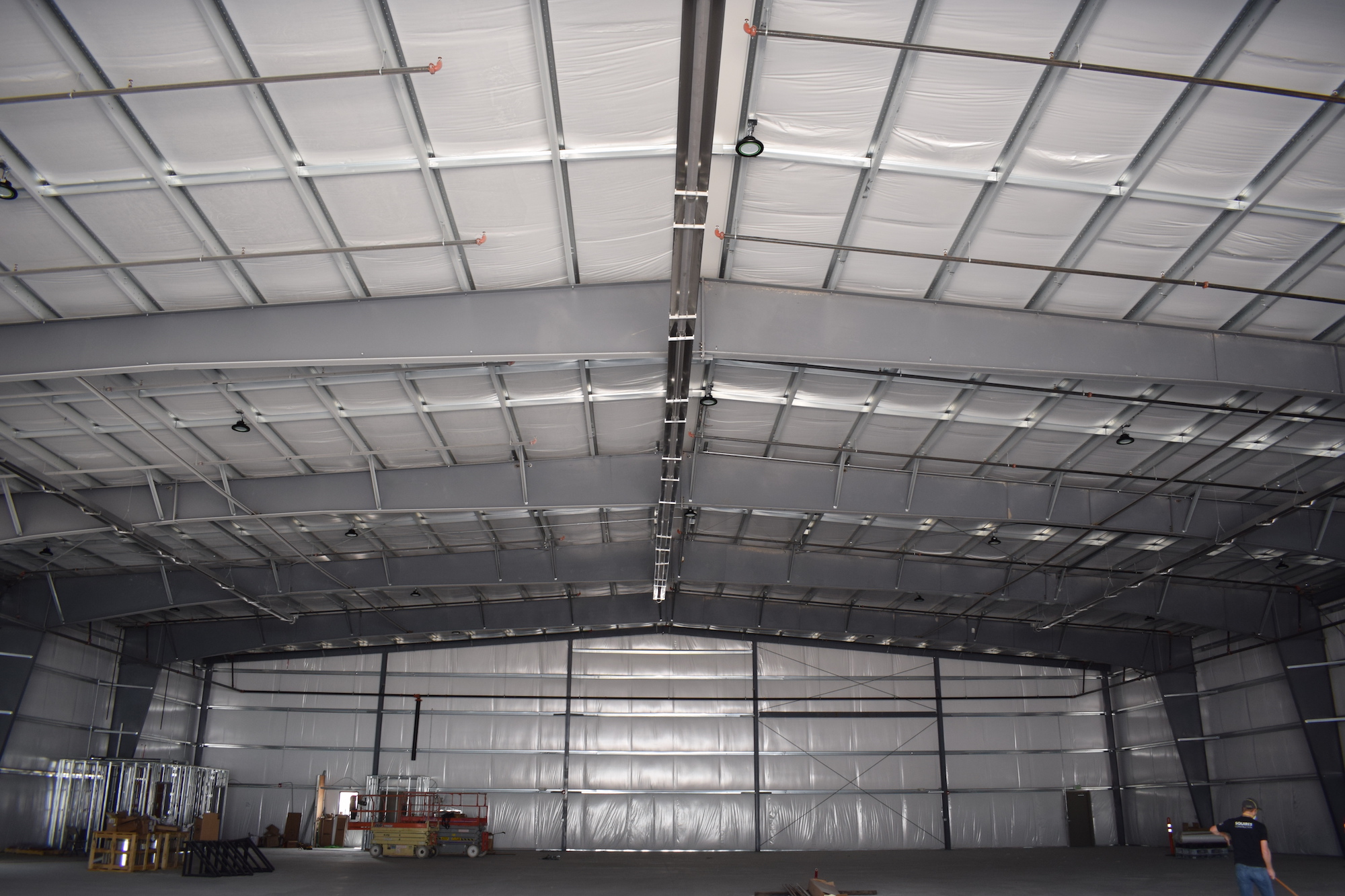 Homeland Vinyl Products, Inc. is a high-quality producer of vinyl fencing, rail, and deck products. Homeland owns 4 manufacturing plants, and one of these plants is located in Ogden, Utah. (homelandvinyl.com) We built a new warehouse to be used for vinyl fence manufacturing. The warehouse facility includes bathrooms and fire sprinkler installation. The warehouse is a steel-framed building, and project required boarding sewer lines underneath preexisting railroad tracks.
June: Custom Home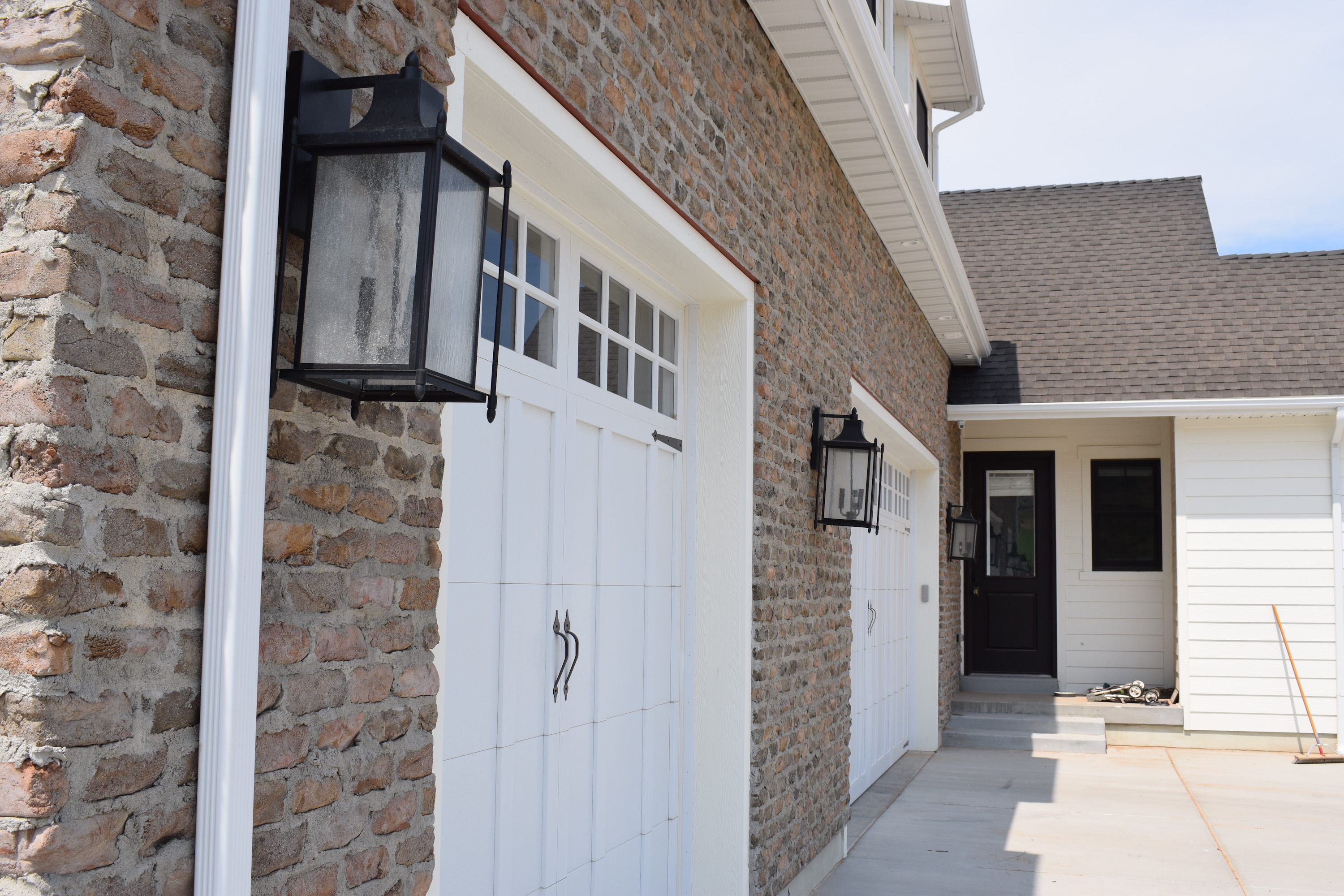 Modern farmhouse, rambler-style custom home. It includes a covered, concrete patio. The home is a 5 bath, 4 ½ bath, and a 3-car garage.
July: Custom Home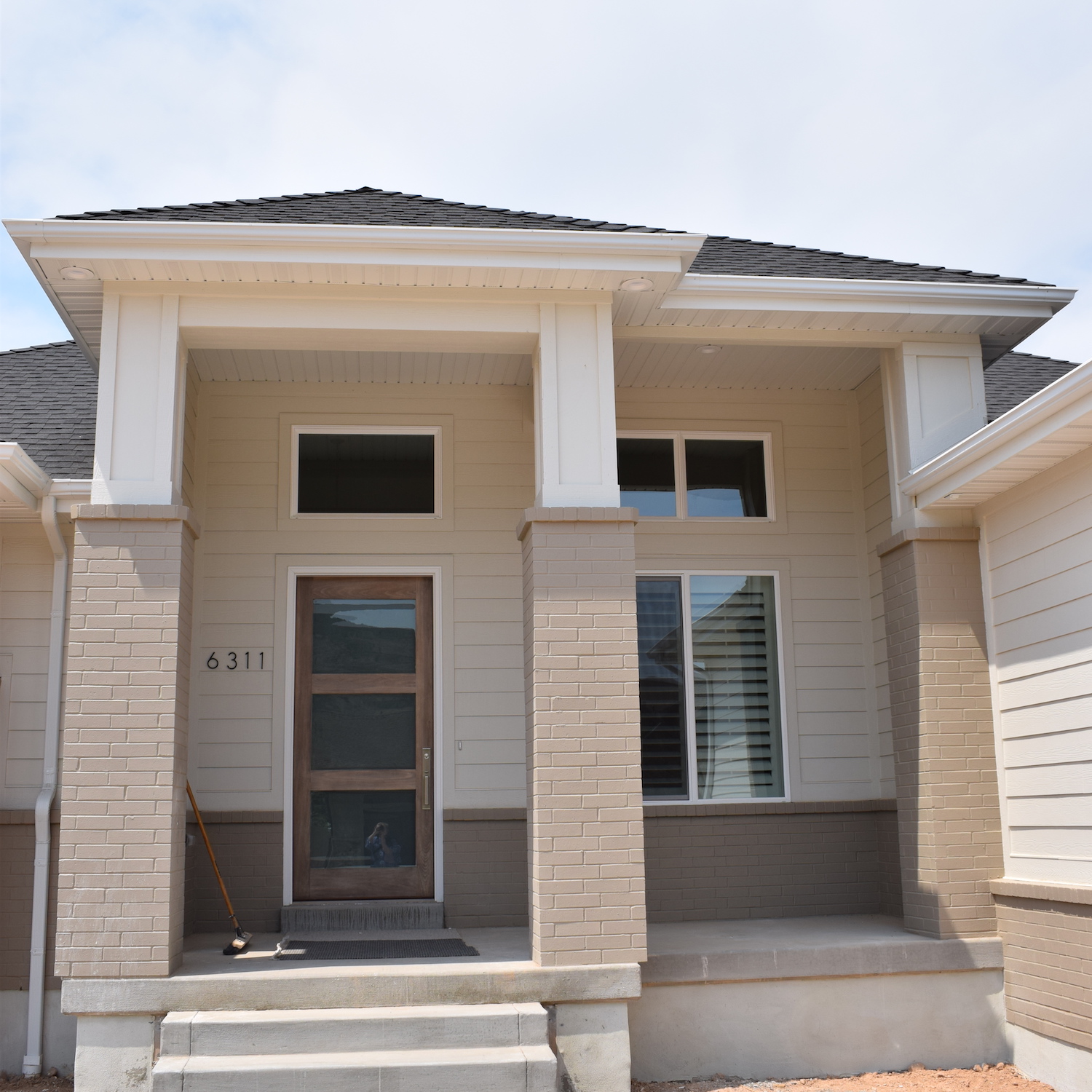 This is a modern rambler, custom style home located in a newly developing area of Mountain Green, Utah. The home includes a 3-car garage and a covered patio in the back and a small decorative rock wall.
August: Custom Home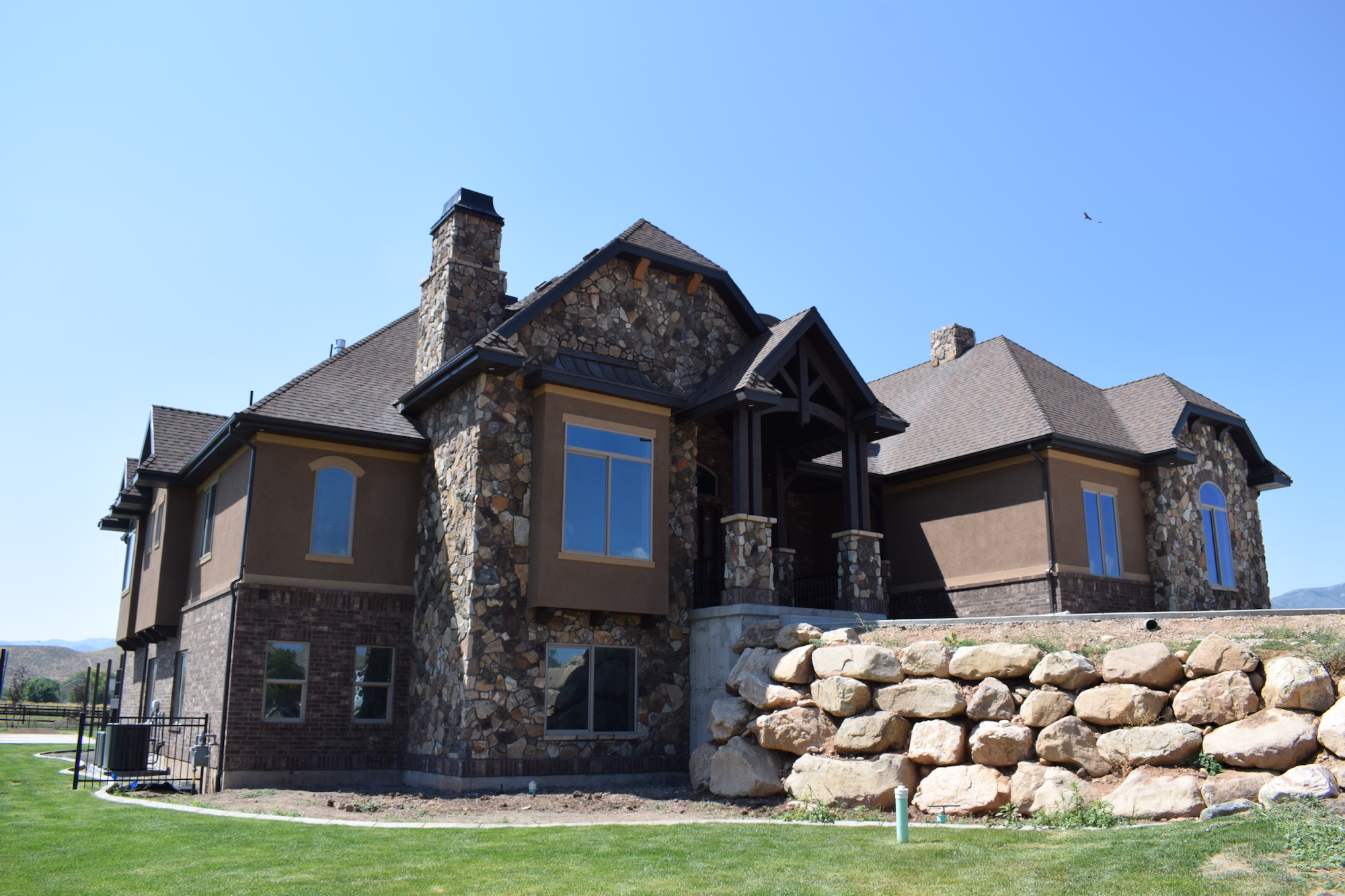 This custom home is a beautiful, two-story home with a finished basement. The house is a mountain rambler style home with decorative rock walls and wood framing. The site work includes a fire pit and batting range. There are several fireplaces located throughout the home in the living room as well as in several bedrooms.
December: Precision Complete Auto Repair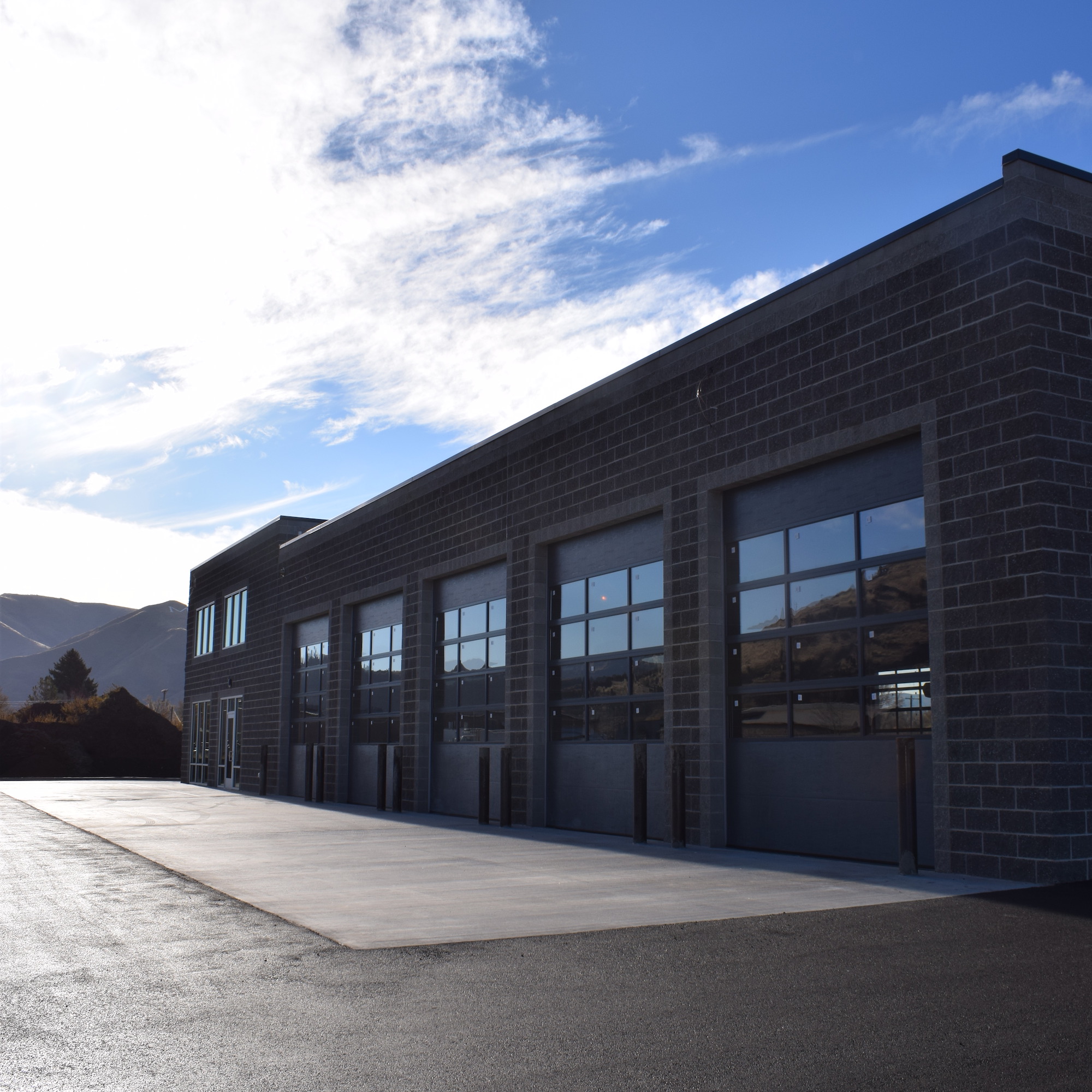 Precision Complete Auto Repair is a locally owned repair facility in Morgan, Utah, previously located at 390 East 400 North. It has now moved to become the newest neighbor of Center Point Construction and the address for their new facilities is 279 E 400 N in Morgan, Utah. (https://www.napaonline.com/en/autocare/?facilityId=615152) We built a new facility for Precision Auto with a large garage with nine garage doors and five auto lifts. The two-story facility also includes a reception area, storage areas, and office space.
December: Wardell Brothers Construction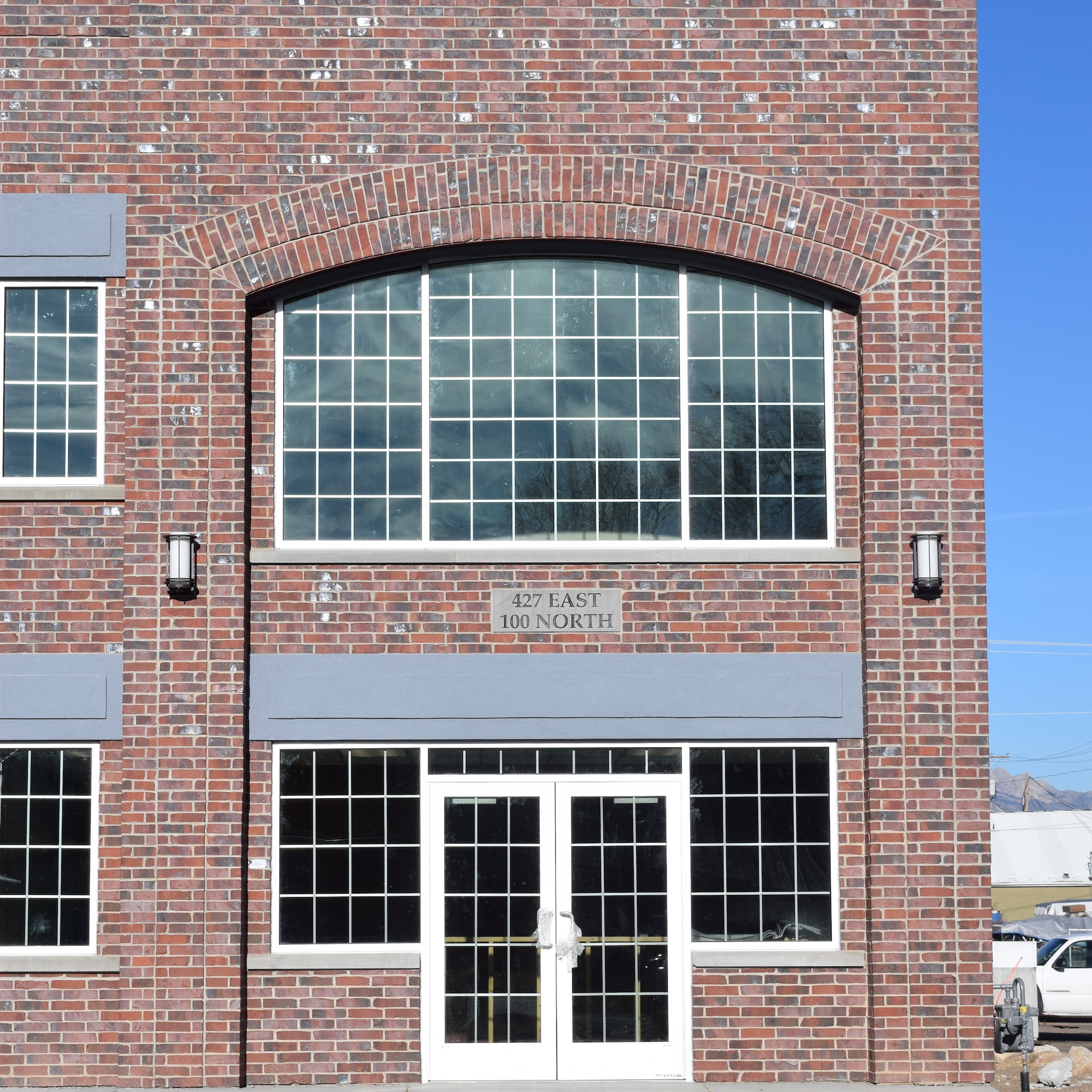 "Wardell Brothers Construction Is A Full Service Excavation And Grading Contractor Serving Utah, Idaho, Wyoming, And Nevada." (http://www.wardellbrothers.com/) We were able to build a completely new facility opening onto North 100 North Street. The new facilities is a two-story office area with a large garage. The office area includes a conference room, offices, reception area, two kitchens, and a large meeting room.

What to Expect in 2018
2017 was a great year for Center Point Construction. We can expect Center Point to continue to grow through 2018, as new business relationships develop and new construction projects become a reality. These are exciting times, and we are looking forward to year's achievements.

Stay up to date on Center Point's projects and accomplishments by following us on social media:
Facebook
Instagram
Twitter
LinkedIn